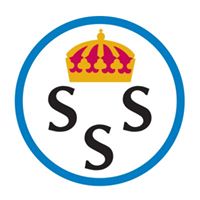 Euro Master Sweden
Thu 10th August 2017 - Sat 12th August 2017
Sweden, Sandhamn
Regatta Informations
This regatta will be organized by the KSSS.
Entry Fee
1200.00 SEK
Late Entry Fee
0.00 SEK
Entry Closing Date
Fri 4th of August
Entry Address
http://www.ksss.se/en/
Race office opening
Thu 10th of August , 13:00
Race office closing
Fri 11th of August , 9:30
First Race
Fri 11th of August , 11:00
Last Race
Sat 12th of August , 16:00
N° of Races
6
Social events

Dinner in the evening the saturday

Insurance Requirements

All competitors shall be insured with valid third party liability insurance with a minimum cover of €1,500,000 (1.5 million Euros) per event or equivalent there of in any other currency.
Club Details
KSSS, Hotellvägen 9, Saltsjöbaden Sweden

Email: regatta@ksss.se
Tel: +46 8 566 166 80
Fax:
About Sandhamn, Sweden
Local Tourist Information
Accommodation
KSSS offers simple accommodation available at Lökholmen. Price per bed is 350 SEK/night incl breakfast. Reservation is made online via KSSS web shop.
It is possible to camp (tent) at Lökholmen. Reservation is made at
lokholmen@ksss.se
, 070-2132066.
On Sandhamn there is accommodation at
Transport