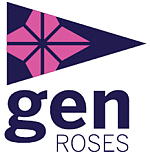 Europa Cup Spain
Fri 19th October 2018 - Sun 21st October 2018
Spain, Roses
Regatta Informations
This regatta will be organized by the GEN Roses.
Sailors wishing to enter must first complete an application form.
Entry Fee
70.00€ (EUR)
Late Entry Fee
90.00€ (EUR)
Entry Closing Date
Fri 12th of October
Entry Address
Race office opening
Wed 17th of October , 9:00
Race office closing
Sun 21st of October , 20:00
First Race
Fri 19th of October , 13:30
Last Race
Sun 21st of October , 15:30
N° of Races
8
Social events

pasta meal after last race every day

Insurance Requirements

Each participating boat shall be insured with valid third-party liability insurance with a minimum cover of €1,500,000 (1.5 million Euros) per event or equivalent there of in any other currency.
Club Details
Gen Roses, Avda de Rhode s/n, Roses Spain

Email: secretaria@genroses.com
Tel:
About Roses, Spain