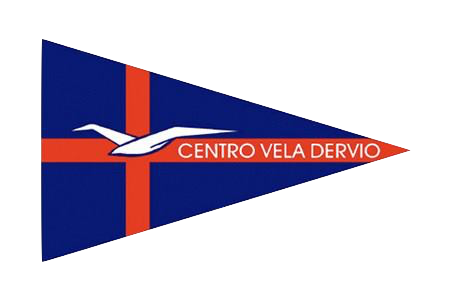 Euro Master Italy
Fri 26th July 2019 - Sun 28th July 2019
Italy, Dervio
Regatta Informations
This regatta will be organized by the CENTRO VELA DERVIO.
Entry Fee
85.00€ (EUR)
Late Entry Fee
100.00€ (EUR)
Entry Closing Date
Fri 19th of July
Entry Address
Race office opening
Fri 26th of July , 9:30
Race office closing
Sun 28th of July , 19:00
First Race
Fri 26th of July , 13:00
Last Race
Sun 28th of July , 15:00
N° of Races
6
Social events

One ltalian dinner and 1 T-shirt for each sailor

Insurance Requirements

All competitors shall be insured with valid third party liability insurance with a minimum cover of €1,500,000 (1.5 million Euros) per event or equivalent there of in any other currency.
Club Details
CENTRO VELA DERVIO, Viale degli Ulivi, 11, 23824 Dervio (LC) Italy

Email: segreteria@centroveladervio.it
Tel: +39 0341.850626
Fax: +39 0341.1881018
About Dervio, Italy
Boat Landing Area and Facilities:
Regatta may be host in 2 different locations:
1) UP to 130 boats: at Centro Vela Dervio main venue, viale degli Ulivi 11 - Dervio
- 1 slip way 19.30 mt. width, and 15 mt . lenght.
- Boats park: along side the lake , on the grass
- Cars and trailers park: on the road, along side the lake, beside the boats park.
2) Over 130 boats: at the new harbour location at Santa Cecilia:
- 3 small and medium size slip ways
- car park
- boats and trailers park: on ·the grass together , in front of the lake and of the slip ways.
Local Facilities:
- Changing rooms, showers and toilets enough at both locations
- Bar/restaurants along side the lake, at both location .
- 2 suitable Campings are available very closed to both location with toilets, showers, bungalows and Campers
spots with electricity
Average Wind & Weather Conditions:
ln such season , and in normal weather condition, we have the "BREVA", a thermal wind from south, around 10/15 knots on
the race a rea, since H 12.00 until H 18.00/19.00- a round 175/190 degrees.
ln the night we have "TIVANO", a northern wind that blows a round 10/15 knots since a round H 20.00 until H 10.30 1 11 .00
in the morning (sometimes useful to recover missed races)- around 340/020 degrees
ln the case of stormy weather, the wind may be very strong (up to 30 Kn), coming from North (Vento, Phon, Tivano,) and
South east (Bellànasco) and South West
Local Driving Directions :
Dervio is located ate the north eastern side of Como Lake.
From Venezia- Brescia- Bergamo: pay toll motorway to Bergamo , then in direction of Lecco.
From Rome- Florence : motorway (pay toll) up to Milano, then Tangenziale EST taking the direction to Lecco.
From FRANCE- GENOVA: motorway (Pay toll) to Milano, then Tangenziale OVEST (the highway ring) in direction to
LECCO.
From LECCO: on the state highway SS35 in direction of COLICO-SONDRIO.
- Driving car with your boat on the roof, get the exit in Dervio, then drive in the direction to the lake.
- Driving trailers or caravan, we suggest the way put from the highway at the Bellano exit (next of Dervio), then turn right to
Dervio (North)
From GERMANY/SUISSE: drive to Lugano SUD- then GANDRIAIMENAGGIO or CHIASSO/CHIASSO/LECCO/DERVIO
From Menaggio 2 options are available:
1) ferry boat to Varen na, than drive out for 10 km north si de;
2) drive out to Domaso- Colico- Dervio , for around 30 km
On the website you'll find pictures and maps.
Accommodation